Crazy & Fearless Charity and Business Incentive Program
Increase
Corporate Sales - Charitable Donations - Residual Income
Luxury Smarter

LUXURY LIFESTYLE BRAND
Crazy & Fearless Luxury Lifestyle Brand is one of the fastest growing Premium Apparel & Travel companies in the world. The founder's main goal is to find the best luxury products and services in the world and provide them at prices that allows individuals and organizations to enjoy their goals and dreams.
We Build your personalized site to
Corporate Incentive Program
Increase Company Brand & Sales 100%
Spoil your clients and staff with incentives on Exotic Domestic and International Vacation Packages, and access to Luxury Apparel and Health & Wellness Products!

Free Vacation Accommodation Giveaway Incentives (Over 50 US & International Locations at 4+ Star Hotels) Ex: Top Salespersons, Top Clients, Monthly Corporate Incentive

Great for Realtors& Leasing Agents, Auto Dealerships, Home Repair Companies, Direct Mail Companies, Wedding & Event Planners, Restaurants, Barbers/Hair Salons, Insurance Agents, Medical Professionals, Fitness Centers, Speakers Bureaus and many more….
Process is easy as 1, 2, 3 Win, Win, Win!
Charity Incentive Program
Increase Charitable Donations
This is the perfect solution for generating donations to your favorite Charity or Charities looking for a unique fundraiser that never stops. NO more door to door doughnuts sales winter car washes and putting your supporters in dangerous fundraising environments!! (Street promotions, Door to Door, etc.) The internet is 24/7 days a week. Give away a trip to Spain, Thailand, Las Vegas and 50 more locations!
Great for Churches, Clubs & Organizations, Schools, and all Charities.
Process is easy as 1, 2, 3 Win, Win, Win!
Start Your Online Business
-Residual Income-
Purchase ("Password" Required)
IF you are a Celebrity, Athlete or Power influencer looking to maximize your brand and connections without cheapening your brand with silly multi-level marketing platforms this is a perfect cost-effective solution. You're in control of your own endorsement deal while saving money on things you do every day.
Earn up to 20% Commission on over 8,000 select Premium Apparel and Travel items on your personalized site.
Some online stores using this platform have generated over $800,000 in sales!!
You can also donate sales to your favorite charity!! No more hassle, employee's, audits in running a charity. Simply let your brand work for you 24/7 and generate revenue to a worthy cause.
Process is easy as 1, 2, 3 Win, Win, Win!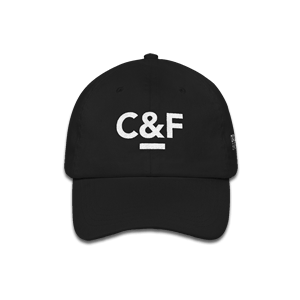 Apparel
Crazy & Fearless Apparel represents a mindset of enhancing your life, health and Wealth! Using only the highest quality of material and craftsmanship.

Businesses and Charities receive up to 20% Commission on Apparel that is purchased directly through Crazy and Fearless Store at checkout. (Note: Apparel Partnerships Links do not apply)
Crazy & Fearless Travel and Events offer hotel vacation packages throughout U.S., Mexico, Europe, Asia, the Caribbean and beyond. Because of our massive growth, we've been able to get exclusive agreements with some of the leading resort chains. This allows us to offer our customers the lowest rates in the industry, which makes our packages extremely appealing to people looking to travel.
Up to 20% Commission on a Platinum Membership Vacation membership programs booked on your personalized website link that you will receive with your purchase today! Your personalized website link will track all sales derived from your site. Note: (Commission Not Included on: Flights, Car Rentals, Hotels, Events, Concerts, Attractions, or Vacation Packages. These are here to enhance the customer experience while saving them money.)

Crazy & Fearless Health and Wellness: Has premium products that focus on overall wellness inside and out. We offer organic Vitamins, Supplements and CBD products. There is something for the whole family including pets. Up to 20% commission on all products.
· Facebook
· Instagram
· YouTube
· Blogs
· Text and Email
· Your Website
· Store Front Promotion